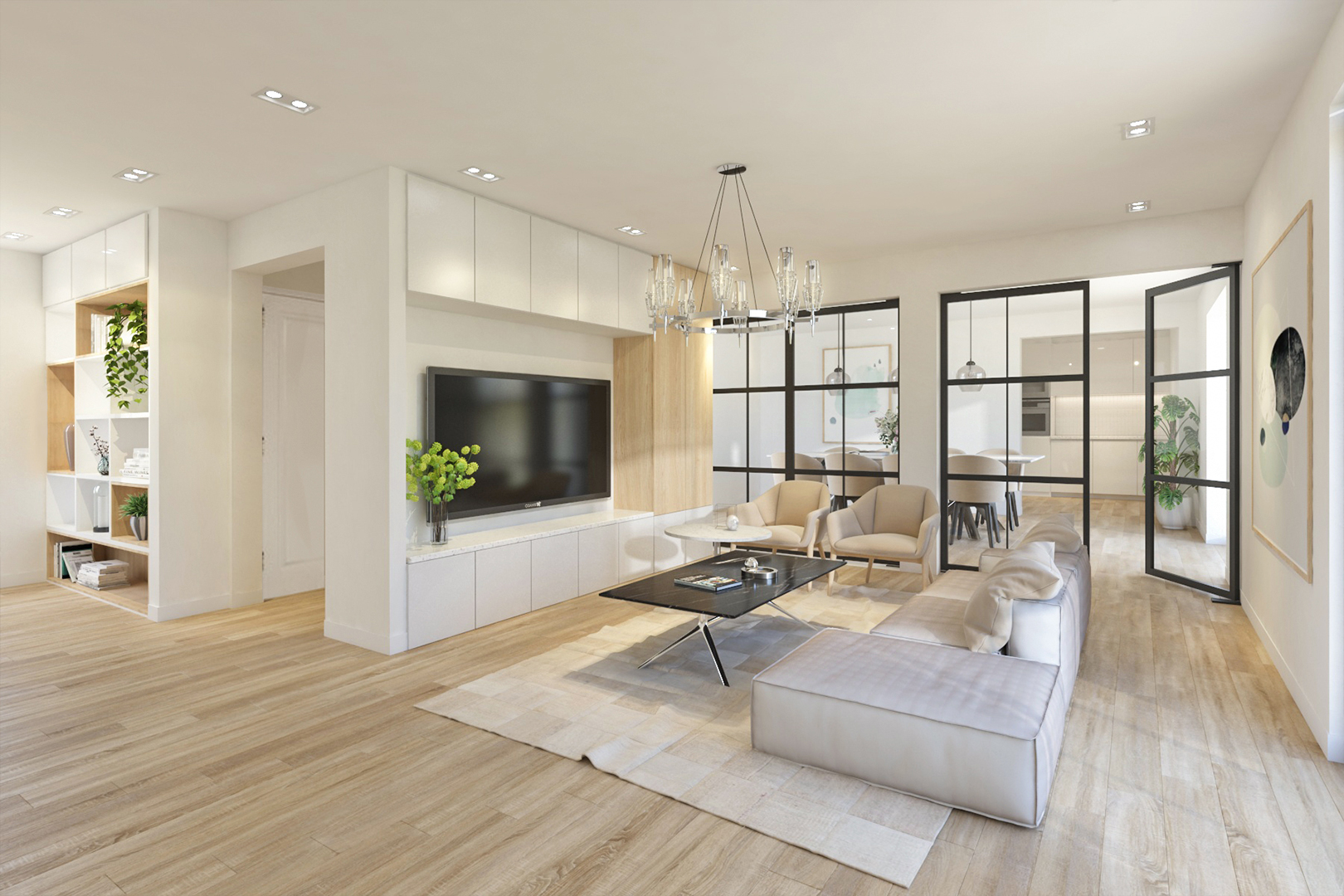 INTERIOR & EXTERIOR RESTYLE
GIVE YOUR HOME A DIGITAL MAKEOVER.
 With a digital restyle, you have the opportunity to give any space of your choice a digital makeover. This allows you to give a potential buyer a different look at the property's potential. This is particularly useful for vacant (new construction) properties or old properties, which often do not appear very attractive at first glance in normal photos. Based on the photos (and/or floorplan), we can transform any space of your choice into a new, fresh "look". This allows you to show potential buyers what the property could potentially look like.
At Boykeys you can choose from a variety of restyle styles, from "industrial" to "modern" to "scandinavian," etc. You can also choose what type of flooring you want in the restyle, what type of kitchen, etc.
In addition to "interior restyles", where we take care of the interior of a room, you can also have an "exterior restyle" done with us. This is a restyle of the exterior of a home, which is ideal for new construction project development.
ADDRESS
Wolvenplein 27
3512 CK Utrecht
The Netherlands
PHONE
+31 (0)30 2072037
COMPANY DETAILS
CoC: 67970478
VAT: NL857247645B01
IBAN: NL26RABO0180761609
TERMS & CONDITIONS